Indeed, the COVID-19 pandemic has brought out the bayanihan spirit among Filipinos. Donation drives from institutions, celebrities, and even regular citizens have been flooding people's social media timelines.
Some are calling for donations for food, while some are raising funds to support those who lost their means of livelihood because of the enhanced community quarantine (ECQ). There are also others who are asking for donations for the purchase of personal protective equipment (PPEs) such as gloves, masks, and goggles to help the frontliners.
It is definitely a good cause, seeing that over 1,000 healthcare workers have now contracted the disease because of their line of work. However, despite the good intention of many to help out through any means possible, there is not much transparency when it comes to people's donations. 
This is why the CovidHeroes website was born.
The CovidHeroes website is a platform launched by White Cloak, a software development company headed by CEO Donn Gamboa. "CovidHeroes is a platform where we want to promote transparency in terms of donations," Gamboa said. "Right now, lots of hospitals are very short in supplies and rely on donations and help from the private sectors."
Also Read: Here's a list of COVID-free regions in the Philippines 
Publicly Available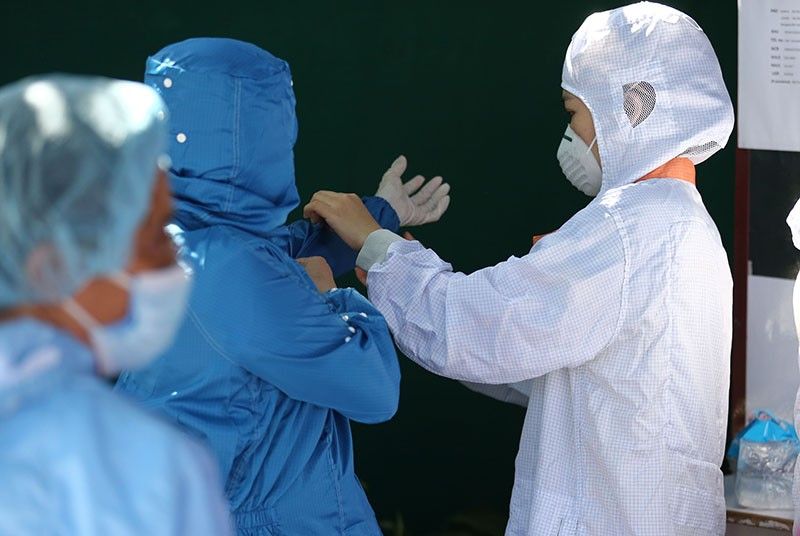 With donations coming in from left and right, it can be difficult to keep up with the inventory. According to Donn, there are even some cases wherein some hospital staff would take advantage of the donations coming into their hospitals. 
To avoid issues like this, White Cloak has founded the corporate social responsibility (CSR) initiative. Their platform promotes transparency in the distribution of donations by verifying each hospital's staff information and the names of those who received the donations. "Everything can be tracked on the platform and will be publicly available," Donn adds.
Also Read: How are universities coping with the impacts of COVID-19?
Supplier Directory
But aside from connecting frontliners with prospect donors, the CovidHeroes website also hopes to serve as a supplier directory. This is so hospitals that are financially capable can directly contact suppliers of PPEs. "May mga hospitals na hindi sobrang dependent sa donations," Donn explains. "They have money, kaso nga lang they don't know where to get yung mga supplies." 
The CEO also mentioned that they want to raise awareness regarding the businesses who have temporarily turned their businesses into medical supplies production, like fashion institutes who are now helping make medical-grade PPEs. He says they want to specifically create a supplier directory for this pandemic.
Also Read: Angara, Zubiri donate blood plasma to help fellow COVID-19 patients
Verification System
The CovidHeroes website can be easily used by medical staff who are assigned to call for donations. All they have to do is register in the website by following the steps indicated. After verification by the CovidHeroes team, the staff can now list what supplies their hospital needs. 
Donn says their team members would personally contact all those who registered, and they have to actually speak to the person for them to put a 'verified' badge on their names. But since there are only 15 members of the team, some staff are still to be verified. In cases like this, and if you want to donate to that specific hospital, you may contact them through the CovidHeroes website, their Facebook page, or send them an email at covidheroes@whitecloak.com so they can prioritize contacting the prospect hospital.
Soon, the CovidHeroes website will also have a 'Donate' feature. "Right now, nakikita namin na parang walang transparency in terms of donations," Donn says. "For example, in hospitals, hindi natin alam sino yung mga nagdo-donate and ilang percent ng supplies nila ang coming from donations, so there's barely and visibility." This is why, for their upcoming feature, CovidHeroes will allow donors to register and list their past donations, so that the hospital can then verify if they have actually received the donations listed.