The current Coronavirus Disease 2019 (COVID-19) crisis has severely affected the education sector in the Philippines. The semester in most universities was only beginning, but then the enhanced community quarantine (ECQ) was implemented, thus the semester was put on hold. They were then forced to transition into online classes, which was criticized by some because it wasn't "inclusive" as not everyone had access to the internet or personal computers. 
To address this issue and heed the call of students for a humane response amid the COVID-19 pandemic, several universities have decided to pass all students for the current semester and end the semester earlier. 
Also Read: LOOK: Two Catholic priests are among the 2019 bar exam passers!
One university is the Ateneo de Manila University (ADMU), headed by Fr. Jose Ramon Villarin, SJ. He and the school's board decided to end the semester earlier than scheduled and give all students a passing mark "P," provided that they have complied with all requirements. The students will also be getting a P20,000 tuition refund and will get 60% of their laboratory fees back.
The ADMU was praised for its "humane and compassionate" decision. Meanwhile, the same praise was also received by Ivy League schools like Harvard University and Yale when they adopted a new grading system, where students will be given "Satisfactory" or "Unsatisfactory" instead of the usual letter grade. 
Also Read: How Being in Quarantine Made Me Appreciate the Little Things I Took for Granted
However, not all universities were commended for their COVID-19 response. Recently, the University of the Philippines (UP) has decided to end the semester on April 30—a little less than a month earlier than the usual semester's finish. With the early end, students will then be allowed to complete all requirements of the current semester until May 31, 2021.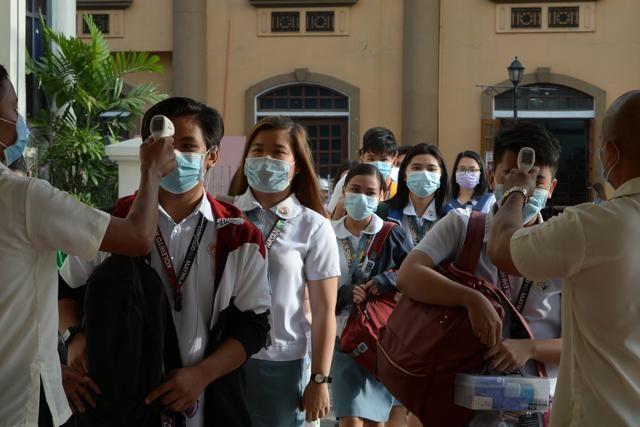 Students, faculty, and even social media users were quick to point out that it was a "non-UP" kind of decision—a decision that contradicted UP's oath to serve the people for the greater good. This comes after many students raised concerns about how they will be forced to work on two semesters, as they have to comply with this semester's workload while doing next semester's requirements.
To express support and compassion to the students, some professors have decided to give all of their students passing marks and make available online all learning materials for this semester's lessons. But the call for mass promotion—wherein students will be allowed to take higher subjects and get passing marks for their supposed subjects this semester—is still very much alive. 
A change in curriculum—which entails an incorporation of the lower courses' topics with its higher counterpart—is also heeded along with the mass promotion. This is so both students and professors will be able to smoothly transition from lesson to lesson. 
But unfortunately, despite backlash from the UP community, the University's decision sticks for now.