In a landmark move, the city of Shenzhen in China announced that it would ban the sale and consumption of dog and cat meat. The law will take effect on May 1. 
This historical decision comes following the COVID-19 pandemic that is said to have originated in China. In the World Health Organization's timeline, cases of pneumonia were reported on December 31, 2019 in Wuhan, Hubei Province, specifically, a market selling wild animals and wildlife meat. Soon, a novel coronavirus was identified. 
Appropriately, Shenzhen's decision to ban dog and cat meat happened in April, known among animal lovers as Prevention of Cruelty to Animals Month. For an entire month, advocates of God's creatures great and small spread awareness of the abuse and neglect animals go through in the hands of humans—and what we can do about it. In the Philippines, animals are protected through Republic Act 8485 or the Animal Welfare Act. Persons caught violating this act face jail time of up to two years and a maxmum fine of P5,000. 
Do your part in making sure that our animals are respected and stay safe and healthy. Here are four ways: 
Also Read: Philippine Coast Guard feeds stray animals amid Luzon quarantine
Support groups that support animal welfare.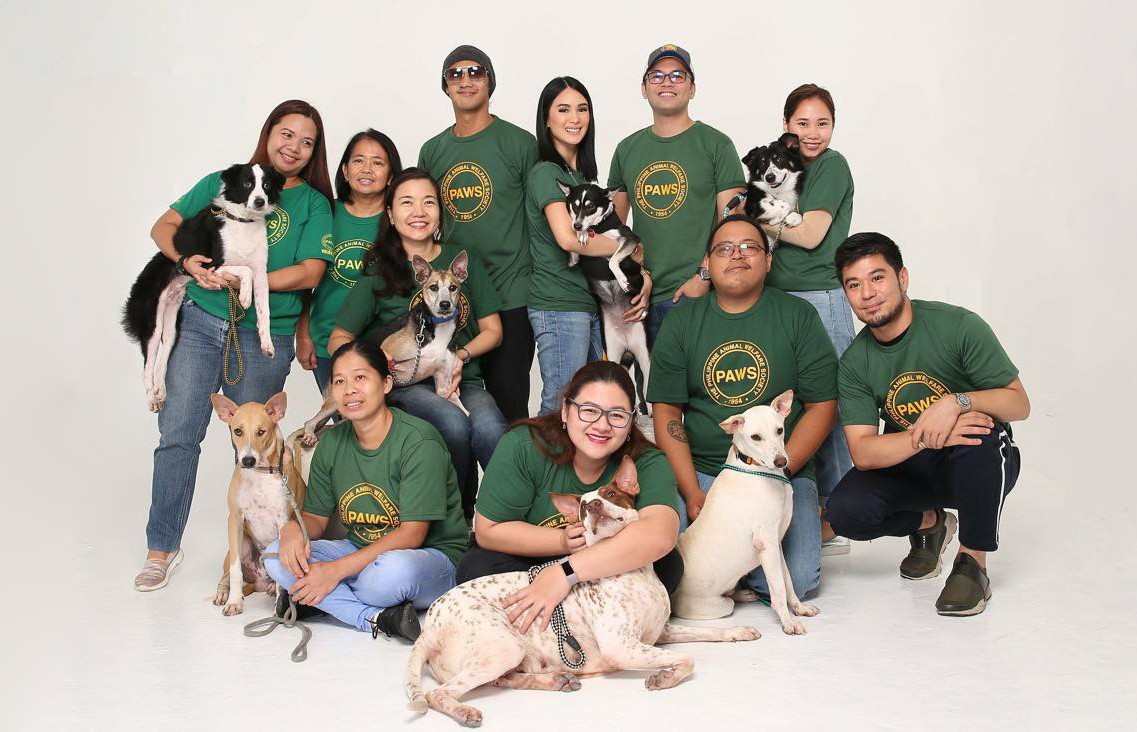 Non-profits such as the Philippine Animal Welfare Society have been looking out for animals since it was founded in 1954, while the Philippine Society for the Prevention of Cruelty to Animals has been caring for animals for over a century; the organization was founded in 1904! Founded in 2000, CARA makes it its mission to ensure dogs and cats are placed in good and loving homes. Animal Kingdom Foundation has been making headlines for its bold raids (together with the Philippine National Police) on dog traders. Philippine Animal Rescue Team (PART) takes in abandoned and unwanted animals in its Bulacan shelter. Animal Welfare Coalition was among the groups that helped restore the snout of hero dog Kabang. And animal lovers in Mindanao have Happy Animals Club, a no-kill animal shelter founded in 2014 by then 9-year-old Ken Amante who garnered a following and support after he was seen feeding stray dogs on the streets. 
Support cruelty-free companies and brands.
This link enumerates commercial brands that don't use animals to test their products.   
Also Read: The fascinating plants and animals endemic to the Philippines
Be a responsible pet owner.
Owning a pet is like having a baby: you have to feed it, bathe it, take it out for walks and sunshine, clean after it, keep it healthy by taking it to its regular checkups, and make sure you understand what it feels even if it doesn't say a word. Do you have the time, resources, and heart for it—or are you just going to pass on the responsibility to someone else? If you have the slightest doubt, don't get one. But if you feel you can do it…
Adopt, don't shop.
Sure, those fancy breeds are cute (and for some, a status symbol), but mixed breeds and aspin (aka Asong Pinoy or native dog) are just as adorable and sweet. They're also known to be more resilient and low on maintenance next to their full-breed counterparts, as this video reveals. Check out the aforementioned animal groups; you might just find the aspin of your dreams!
---
Text by Joy Rojas.
Subscribe now to My Pope Philippines for your daily dose of inspiring stories!