Even Pope Francis recognizes this important event in the Chinese community. "I send them my cordial greetings, wishing them in particular to be places of education in the virtues of welcome, wisdom, respect for each person and harmony with creation," he said at the end of his General Audience.
The Holy Pontiff also encouraged people to "pray also for peace, dialogue and solidarity among nations: gifts which are so necessary in the world today." 
Chinese New Year is steeped in traditions meant to attract good health, prosperity, peace, and love. Observing these traditions certainly wouldn't hurt, but don't rely on them lock, stock, and barrel to change your life. Prayer, faith, and taking action to achieve what you want are still the way to go. 
Chinese New Year Traditions: Wear new clothes
What better way to welcome the New Year than with a new ensemble? Shelve your blacks, whites, and grays for a bright and cheerful color. Red is an obvious choice: among the Chinese, it symbolizes luck, happiness, and love. 
Chinese New Year Traditions: Gather a bowl of round fruits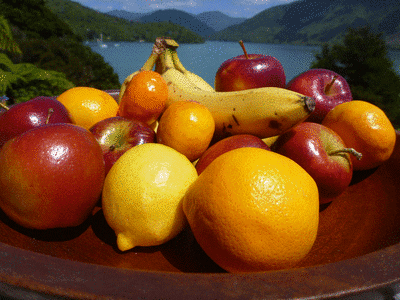 Round fruit are in demand come the New Year for good reason: they're symbols of wealth and prosperity. Prepare a bowl filled with oranges, grapes, apples, and other round fruit. Besides representing luck, they're also good to eat! 
Chinese New Year Traditions: Feast on Chinese cuisine
Invite family and friends to a lunch or dinner of Chinese goodies. Chinese dishes, while delicious, also come with symbols perfect for the New Year. Noodles, especially long ones, are neither cut nor chewed; rather, they're slurped to ensure long life. Steamed fish, whose Chinese name sounds like "extra" or "surplus," means you'll be having an abundance of food (and wealth) through the year. And sticky food like glutinous rice cakes, it's believed, makes families "stick" together.  
Chinese New Year Traditions: Share your blessings
The practice of giving money in red envelopes (am pao, as we know it) to close members of your family symbolizes good wishes to the recipients. When giving them, place new bills (instead of old ones) inside the envelopes. When receiving them, use both hands to accept the envelope, say "thank you," and do not open the envelope in front of the giver.