Yes, 2019 was a year of political strife and disasters both natural and man-made. But it was also a year of hope, and of the impossible actually coming true.  
Here are four events from 2019 that astounded us, and made us open our minds to life's infinite possibilities. 
Also Read: Where in the world was Pope Francis in 2019?
We redefined the meaning of beauty.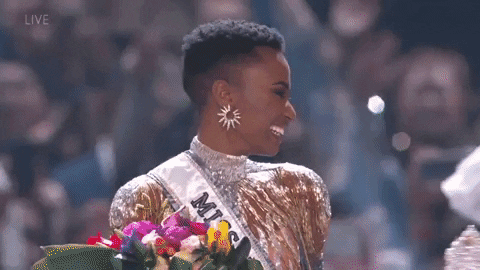 Largely dominated by Caucasian and Latinas, the world's major beauty pageants saw women of color make a clean sweep in 2019. Nia Franklin is Miss America, Cheslie Kryst is Miss USA, Kaliegh Garris is Miss Teen USA, Zozibini Tunzi of South Africa is Miss Universe, and Toni Ann Singh from Jamaica is Miss World. This sends a positive message to young girls across the globe, who now have new role models of beauty to look up to. 
We learned to listen to a teenager. 
She's all of 16 and occasionally wears her hair in pigtails. But Greta Thunberg is an old soul and more adult than us in so many ways.  Skipping school at 15 to hold strikes on climate change outside the parliament of her native Sweden, Greta boldly addressed the United Nations Climate Change Conference, and walked the talk when she attended the UN Action Climate Summit by sailing across the Atlantic Ocean for 15 days from Plymouth, England, to New York City, New York, in a solar-powered racing yacht. Despite her share of critics, Greta created such an impact on the world that she was named Time's Person of the Year for 2019—the youngest to claim the title. 
We now know what a black hole looks like.
On April 10, 2019, the world saw the first-ever photograph of a black hole, that "light-sucking monster of the Universe" theorized by Albert Einstein over a century ago. ("They are like walls of a prison, says Avi Loeb, director of Harvard's Black Hole Initiative. "Once you cross it you will never be able to get out.") The decade-in-the-making discovery that cost a cool US$ 60 million and involved over 200 scientists and eight powerful radio telescopes from around the world yielded an eerie image of a black hole surrounded by a ring of orange and yellow.
We may have found a cure to HIV.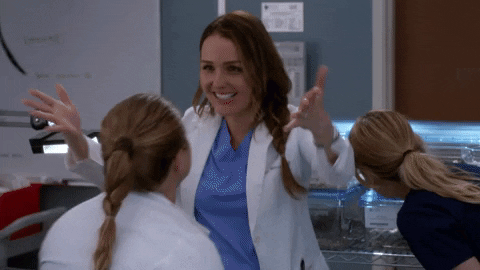 The year 2019 revealed startling results on tests conducted years ago by scientists on individuals only known as "Berlin patient," "London patient," and "Dusseldorf patient." All diagnosed with and treated for HIV, the human immunodeficiency virus that can lead to AIDS, the patients underwent stem cell transplants from donors who were born with CCR5-delta, a rare gene that made them impervious to HIV. All patients are now in remission. While more studies still need to be conducted to prove the efficacy of this landmark treatment, the early results, says Ravindra Gupta, professor of University College London's Division on Infection and Immunity and lead author of the study, "offers hope for new treatment strategies." 
---
Text by Joy Rojas. 
Subscribe now to My Pope Philippines for your daily dose of inspirational stories!