Admittedly, we adults don't clearly understand everything about the Coronavirus Disease 2019 (COVID-19). It might be because some terms are very scientific and can't be easily understood by the public, or maybe because not everyone has access to information.
But if we adults—who are already done with school, and already working—can't completely understand the extent of this pandemic, imagine how much more confusing it is to young children.
This is what St. Jude Children's Research Hospital wants to address. For children to better understand the disease, experts from the hospital have developed the "Learn About the Coronavirus" coloring book.
"We know sometimes that medical things like diagnoses are difficult to understand because they're under the surface or they're very small and not something we can see," says Rachel Schmelzer, one of the hospital's child life specialists. "So coming up with a visual for it gives children a reference. It makes the information a little bit more digestible."
Also Read:Squabbling kids? Make them get along with these 3 simple tips!
The book has more than 10 pages that have illustrations of two children (a boy and a girl), a nurse, a parent, and a visualized coronavirus. Tips on how to protect yourself from the virus, like wearing masks and information such as "fun facts" about the origin of the coronavirus's name, are provided.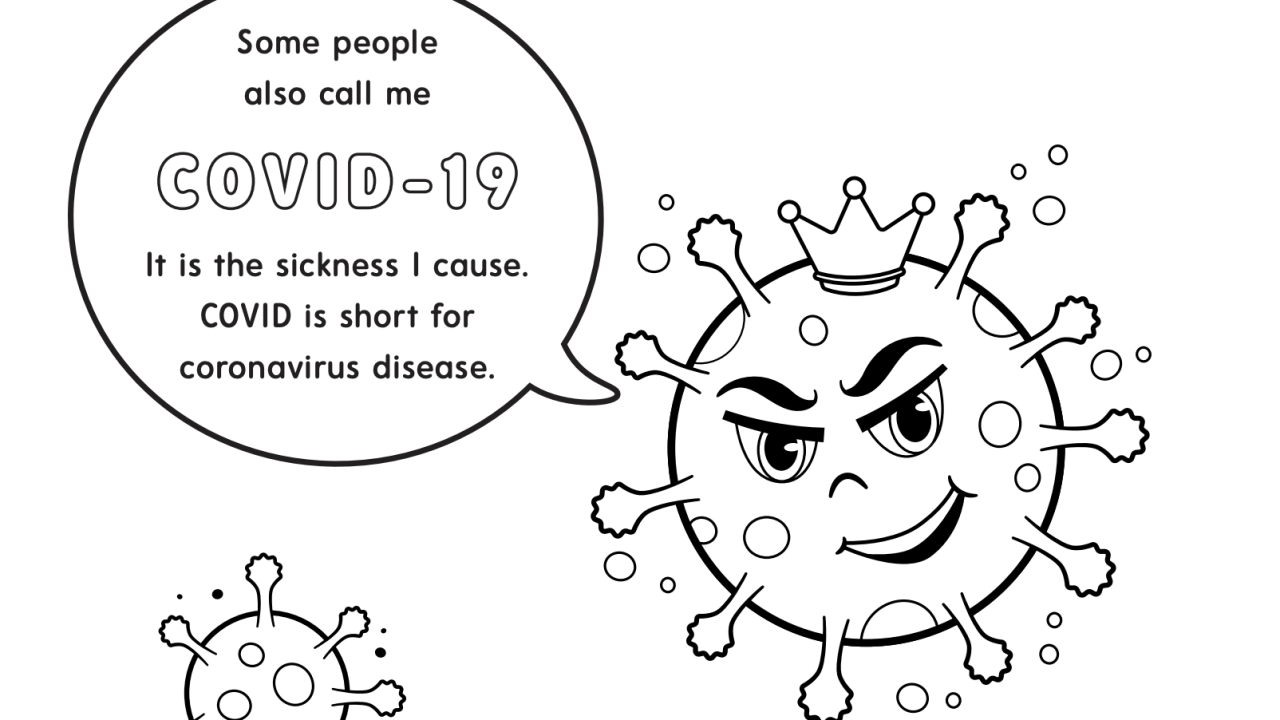 The book's illustrator, Emily VanGilder, who also works for the hospital's biomedical communications department, said she didn't want to make the coronavirus illustration a villain.
"It was a challenge. I didn't want to him [the virus] too scary … I tried to go for a little more mischievous look," VanGilder explained.
Initially, the hospital produced 750 copies of the coloring book and distributed it to their patients, Target House, and the Ronald McDonald House. But they have also made the book available online for any parent to print at home.
The coloring book is aimed at children aged 5 to 9.