The world, it seems, has seen too much grief lately. But as much as it is a collective emotion, the pandemic prohibits gathering and is forcing people to stay apart. Being in the company of loved ones is crucial in one's healing process—it allows families and individuals to have time to fully cope with the loss.
But how does one mourn the loss of a loved one in a time where we can't even afford to be in close contact with one another? Most importantly, how do we cope when we do not have our family and friends to keep us company?
Also Read: 2 Simple Ways to Remain Grateful Despite the Chaos
Look after yourself and get some rest.
At a time like this, it's easy to hide from everyone. But contrary to what many believe, spending an alone time with yourself is actually good for your wellbeing. Try to get some fresh air and sunlight every day—even simply opening a window can alleviate the distress. It also helps to have a routine. Get dressed and have meals at the usual time. Our immune system is down when we're grieving so it's important to keep our health in check for ourselves and for those who are still with us.
Reach out to someone.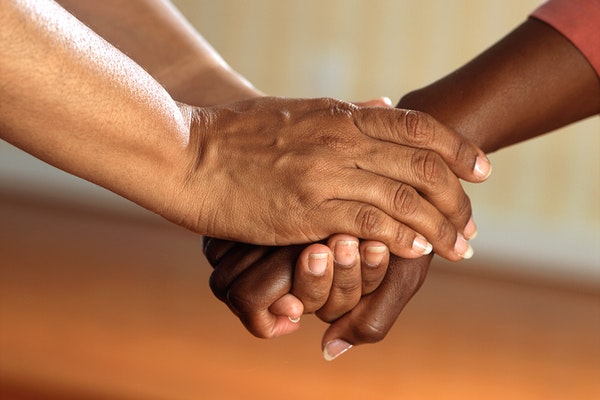 If you are feeling lonely and sad, remember that you have people around you despite the distance. Pick up the phone, text, or start a video chat with your closest and trusted friends and family. A friendly face, kind words, and a soothing voice of someone may help relieve the loneliness, even for just a little while.
Search for alternative spaces to mourn.
In the midst of the COVID-19 pandemic, Meryl Ligunas and Stel De Vera put A Tribute To. An online obituary that helps mourners honor their loved ones properly through sharing stories of the deceased, it encourages others to comfort, gives space to mourn, and offers support to the griever.