Rejoice! Two Catholic priests are now lawyers!
Father Victor De Guzman of the Diocese of San Fernando de La Union and Salesian Fr. Abundio Bacatan are among the new lawyers who passed the 2019 bar exams.
In a post by the Catholic Bishops Conference of the Philippines (CBCP), Fr. Bacatan is the first Filipino Salesian civil lawyer. He is currently assigned at Don Bosco Dumangas in Iloilo province.  Before that, he served as administrator at the Don Bosco Technical College in Libangon, Cebu City.
Also Read: This tricycle driver graduated from college at 64 years old!
Meanwhile, Fr. De Guzman has no parish assignment since he took a study leave for the Bar exams. He was previously the parish priest at the San Nicolas de Tolentino Parish Church in Balaoan, La Union.
Two Catholic priests were also among the passers during the 2018 Bar exams: Fr. Romeo Dawaton of the Apostolic Vicariate of Tabuk and Fr. Efren Bugayong of the Imus diocese in Cavite.
Also Read: Army reservist inspires peaceful confrontation amid COVID-19 lockdown
A Quiet Salubong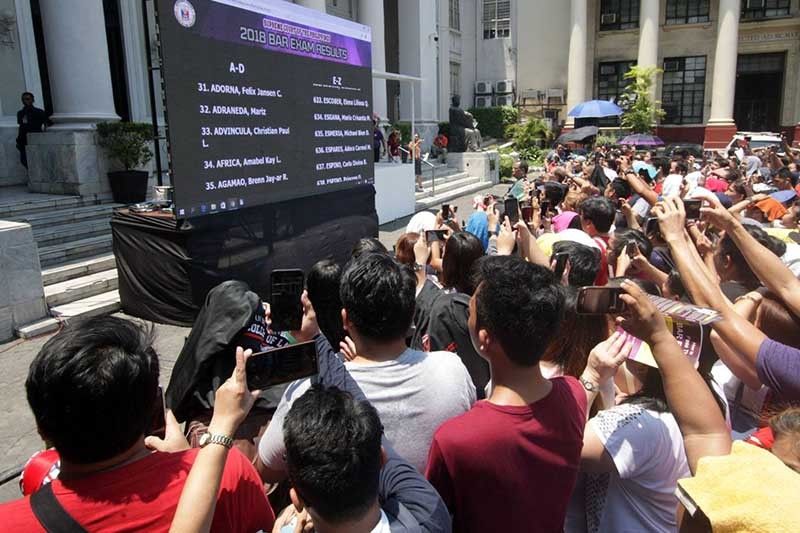 Unlike in the previous years when exam results were met with an expectant and excited crowd at the Supreme Court grounds in Manila, the list was posted only on the Supreme Court's official website due to the enhanced community quarantine. Past years saw the results displayed on a large screen.
This did not hinder families and loved ones to show the outpour of support to the bar passers. Some took to social media to congratulate the passers and the topnotchers who came from different provincial universities in the Philippines.
Also Read: "Tay, may abogado ka na."
More than 2,000 passed last year's Bar exams held at the University of Santo Tomas out of the 7,685 examinees. The 2019 Bar exams posted a passing rate of 27.36%, higher than last year's 22.07%.
Oath taking for the new bar passers will be on June 1.
Congratulations to our new attorneys! May you serve well.