"Everything is okay, I guess. I'm just a little tired." These are the first two lines of OPM band Ben&Ben's new song entitled "Doors". The nine-piece group surprised their fans midnight of April 16, when they released their first-ever international single which was set to be released on April 18, Saturday. 
"The new single [is] out everywhere at midnight. Surprise, we're pretty excited about this one," the band wrote on their Twitter page. The band explained that the song "is about passive-aggressiveness, how it can ruin relationships, and how anyone can be on either the sending or receiving end of it." 
Also Read: Three modern-day heroes who should be honored this Araw ng Kagitingan
The band, led by twins Miguel and Paolo Guico, is set to perform "Doors" during their COVID-19 fundraising concert via YouTube Live on April 18, 7PM. They will also perform songs from their 2019 debut album Limasawa Street, such as Kathang Isip and Araw-Araw, from their respective homes.  
According to Rappler, the song was mixed by Miles Walker, Grammy Award-winning sound engineer who has previously worked with big names like Usher and Rihanna. Meanwhile, it was mastered by Leon Zervos, who has worked with singers such as Maroon 5 and Pink.
Ben&Ben's COVID-19 efforts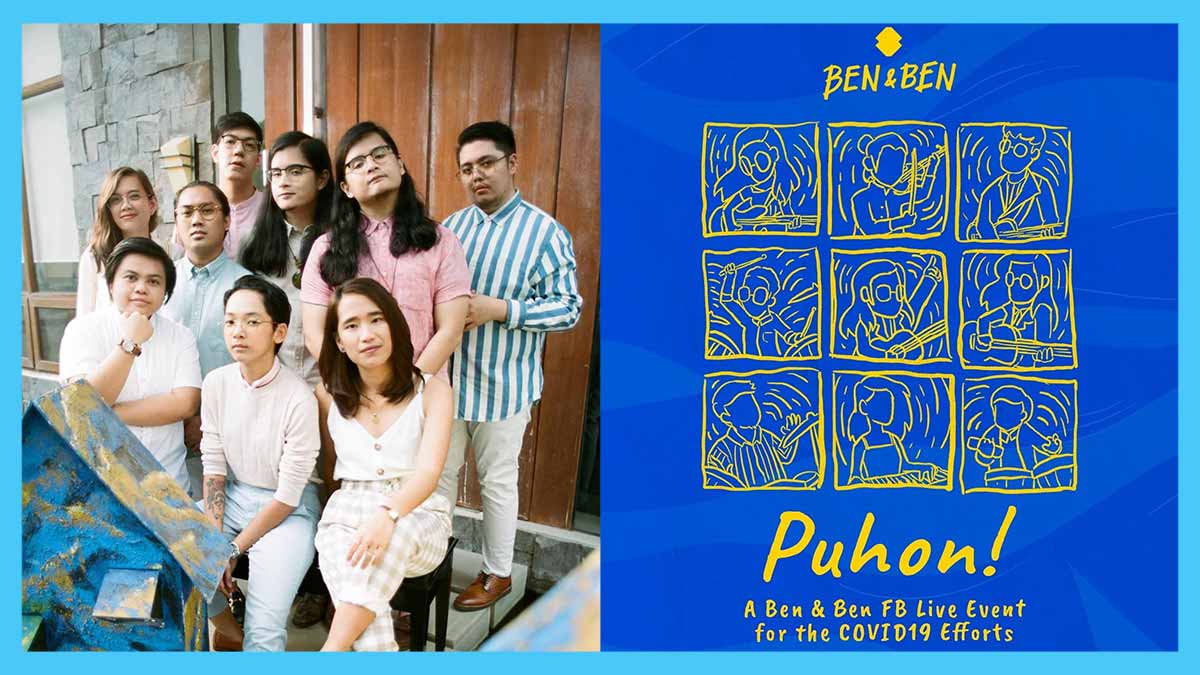 Aside from the band's upcoming event, Ben&Ben also held a concert for the launch of their website "Puhon," which contains links to different COVID-19 response efforts. Inspiring stories of how people are working together during this health crisis are also available on the website. As of writing, people have collectively around Php 4.3 million of the Php 5 million goal.
"Puhon," a Bisaya word, loosely means "If God wills it." They have also used the word in their song "Fall."
---
Text by Katie Rojas.
Subscribe now to My Pope Philippines for your daily dose of inspiring stories!