With the spike of COVID-19 infections all over the world, countries are exhorting all viable options for patients to recover fast. 
One of which is the convalescent plasma therapy that aims to boost infected patients' immune systems. In this, blood plasma is taken from those who have recovered from the disease to collect antibodies—which are carried through the blood and developed in recovered patients—which can help with the infection.
A number of recovered individuals including Senators Sonny Angara and Juan Miguel "Migz" Zubiri have donated their blood plasma to help fellow patients.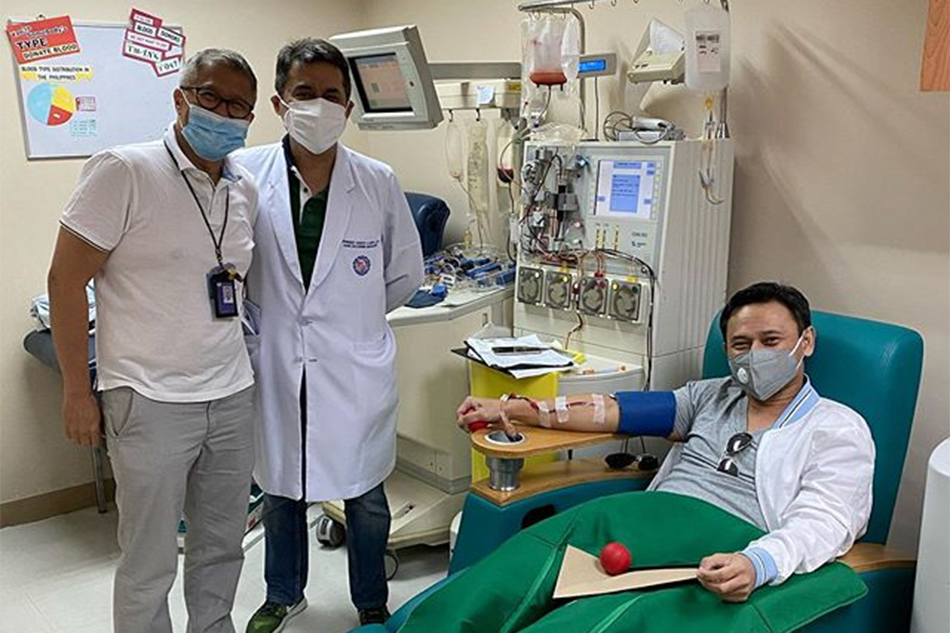 St. Luke's Medical Center in Bonifacio Global City and in Quezon City, and the Philippine Government Hospital have treated several  patients with convalescent plasma and are calling for plasma donations from recovered patients.
Also Read: DOH procures new COVID-19 test kits that can yield results in just 45 minutes
How effective is plasma therapy? 
Plasma therapy is a kind of passive immunization but isn't long-lasting. While patients have responded well to it, doctors say it's too early to come to any definitive conclusion regarding the treatment. 
"Some of them, their chest X-rays have improved, some inflammatory markers that we've checked have decreased in some of these patients… but we don't want to pre-hype," said Doctor Francisco Lopez, head of Blood and Marrow Transplant Service at St. Luke's BGC in an interview with Rappler. "We have to wait for a week or two to really see the effect [of the plasma], but that's what we're seeing now." 
Meanwhile, the PGH said that the experimental treatment was not expected to cause reinfection. But because the treatment is not considered as an official cure for COVID-19, patients are asked to sign a waiver and consent form prior to the treatment. 
According to the World Health Organization, vaccines for the pandemic may become available by mid-2021. 
---
Text by Yen Cantiga.
Subscribe now to My Pope Philippines for your daily dose of inspiring stories!